We are MOVING our Warehouse! Due to this move, Christmas items will resume shipping Feb 5th! All Christmas is 35% OFF Site Wide! If you have any questions please call! 918.576.6001
Login
Log in if you have an account
Dont have an account? Register
We Can Help You Make Your House Smile!
29 Mar 2017
When you grow up in a small town, like I did, there's a form of entertainment called "riding around," which means that you drive up and down streets and "look at houses."
That's a habit that sticks, so I always pay attention to the homes I pass, and I get a lot of pleasure from seeing the ones whose owners have made a statement with their front doors and porch areas.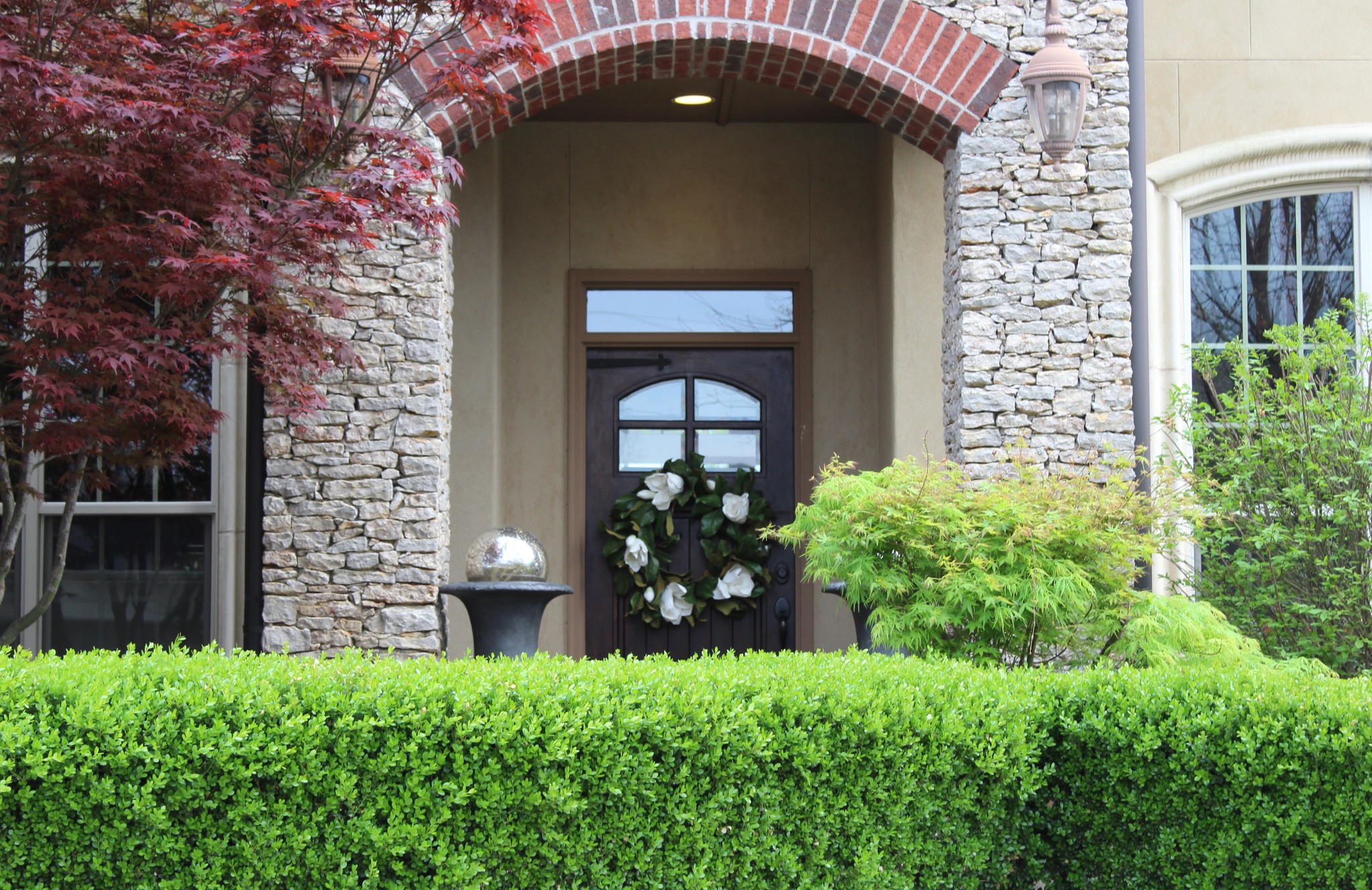 The first message that I take is that the people who live there love their home, and care about the ones who live there.
And the second conclusion I draw is that they are open and welcoming to other friends and family who might be coming and going, too.
Because traditionally, a wreath can symbolize protection, inclusion, and unity, that's a wonderful way to brighten up that first smile your house offers your neighborhood.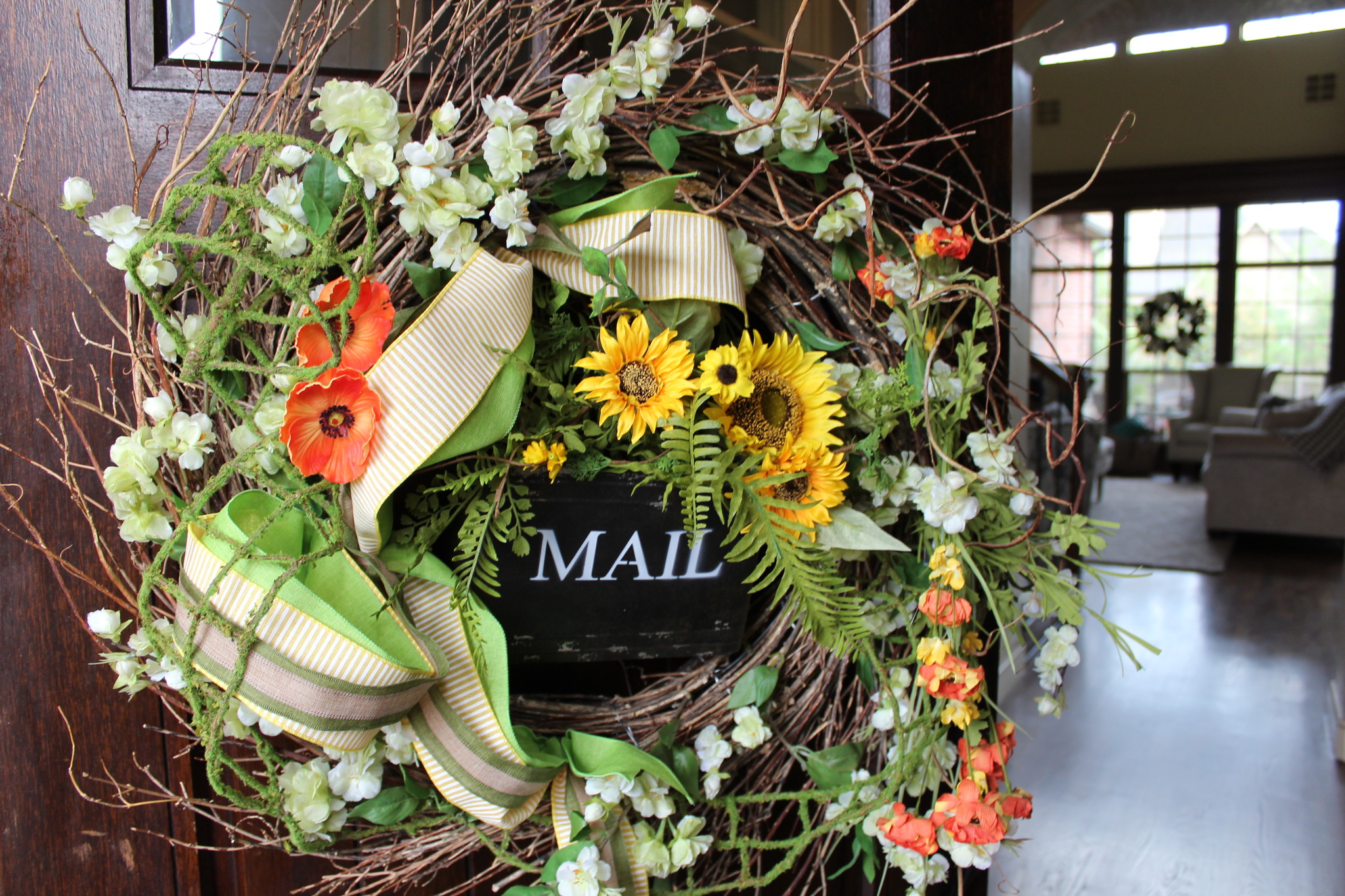 At Amber Marie & Company, we've been making wreaths that, frankly, have gotten to be sort of a big deal in decorator circles, and we're ready and waiting to make a custom wreath for you…Any shape, any color, any theme. Tell us what you're thinking about, and we'll create a wreath that might even outdo your initial vision.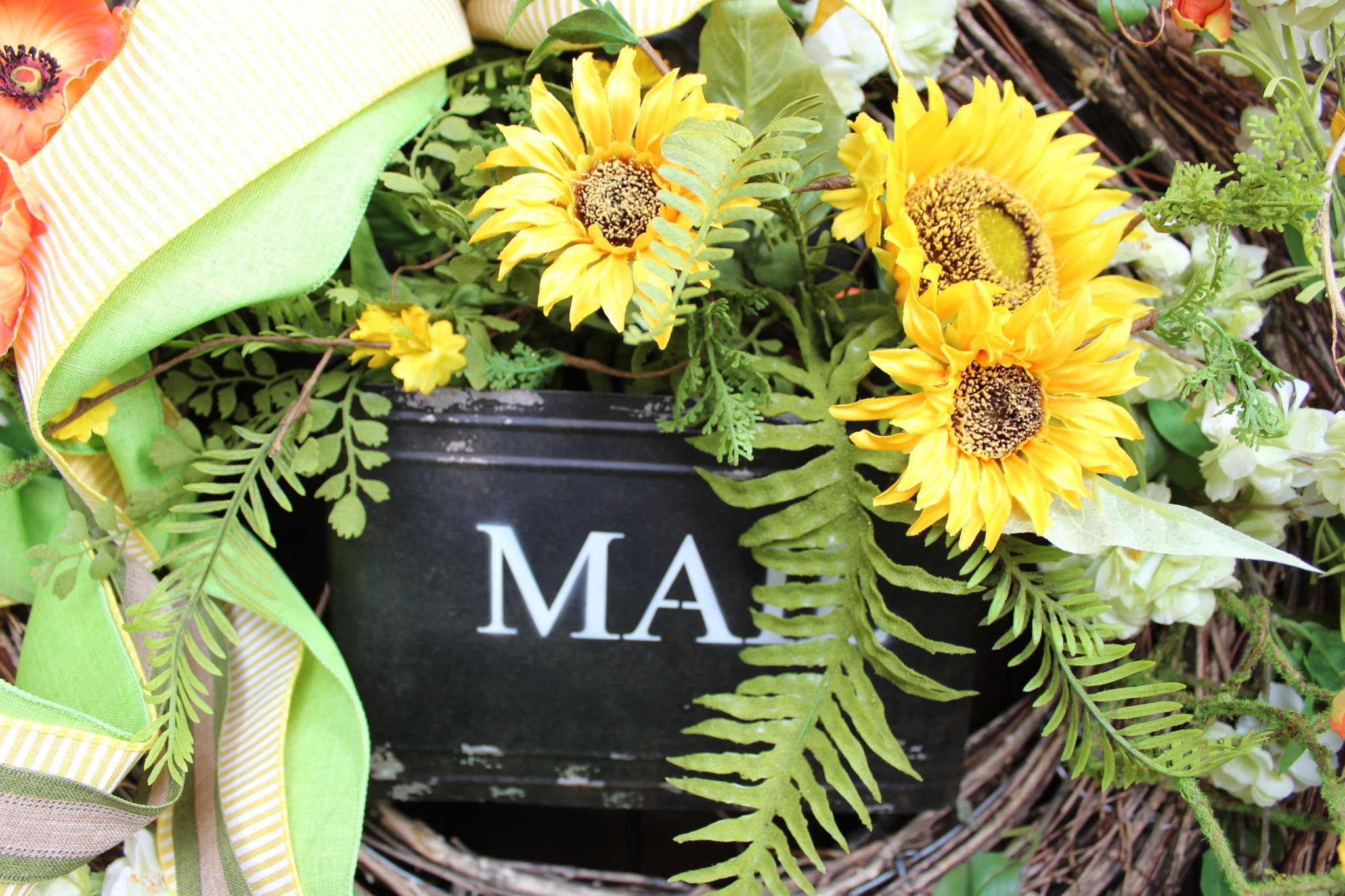 We love to add interest to our welcoming creations. This mailbox, for example adds just the right touch of design to this wreath to make it interesting and unique. You can purchase this mailbox on our online store.
Or bring us an heirloom or object that you just LOVE and want to incorporate in your design. We can help!
Another way to really add depth and interest to your wreath is by adding ribbon. As you can see from the picture below, we added three layers of ribbon to add depth and dimension to our wreath, and also add a POP of color! We are crazy about layering ribbon of patterns and sizes! It just adds so much to the overall look of the design! Can you imagine this wreath without the layering ribbon? How boring.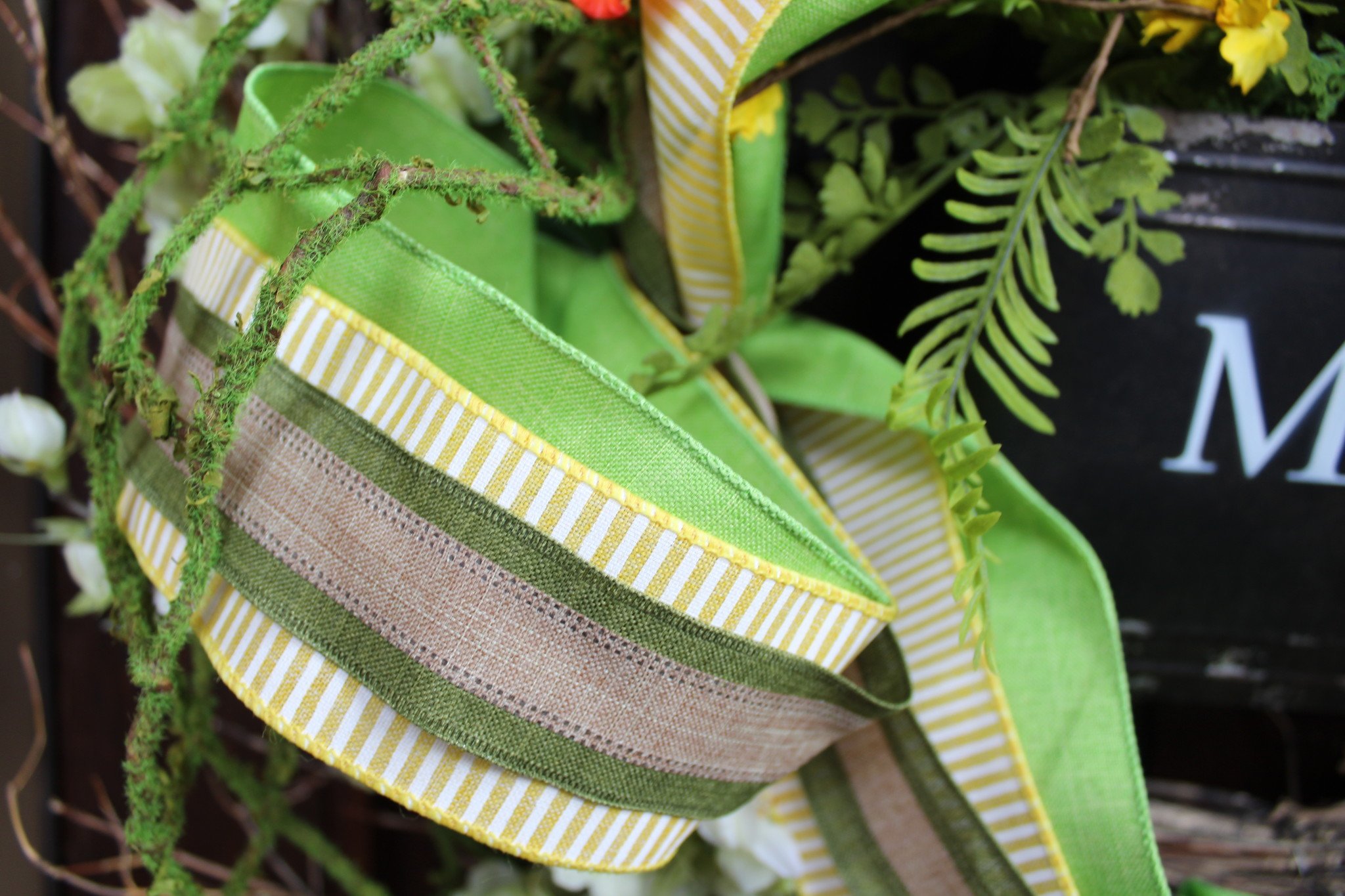 Here's another cute example of a slightly smaller wreath. We started with our fern wreath as a base. Then added a cute small Spring shovel, Kale Cabbage Head, and ribbon to complete the look!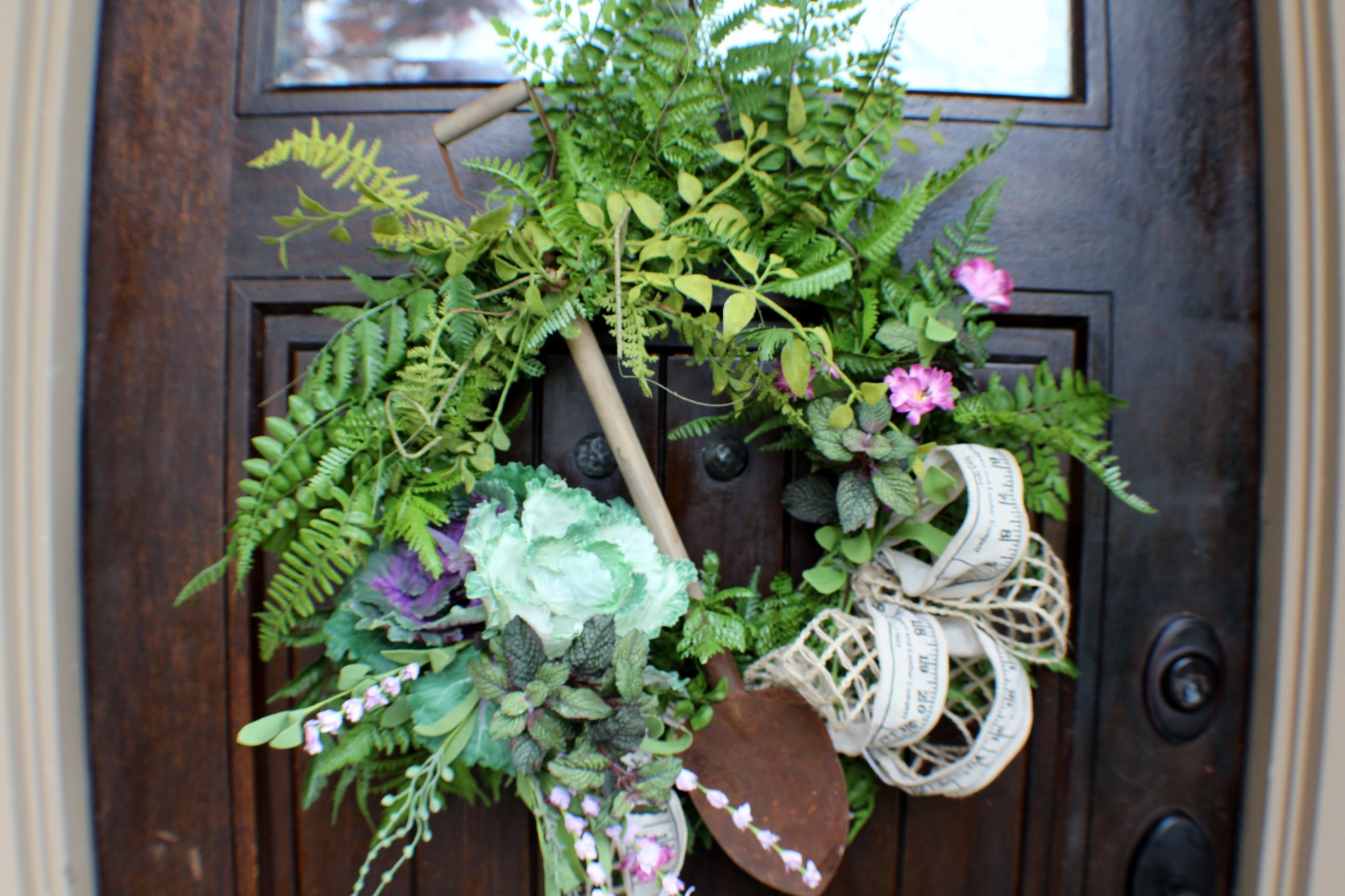 I LOVE this measuring tape ribbon! It's my current favorite!!!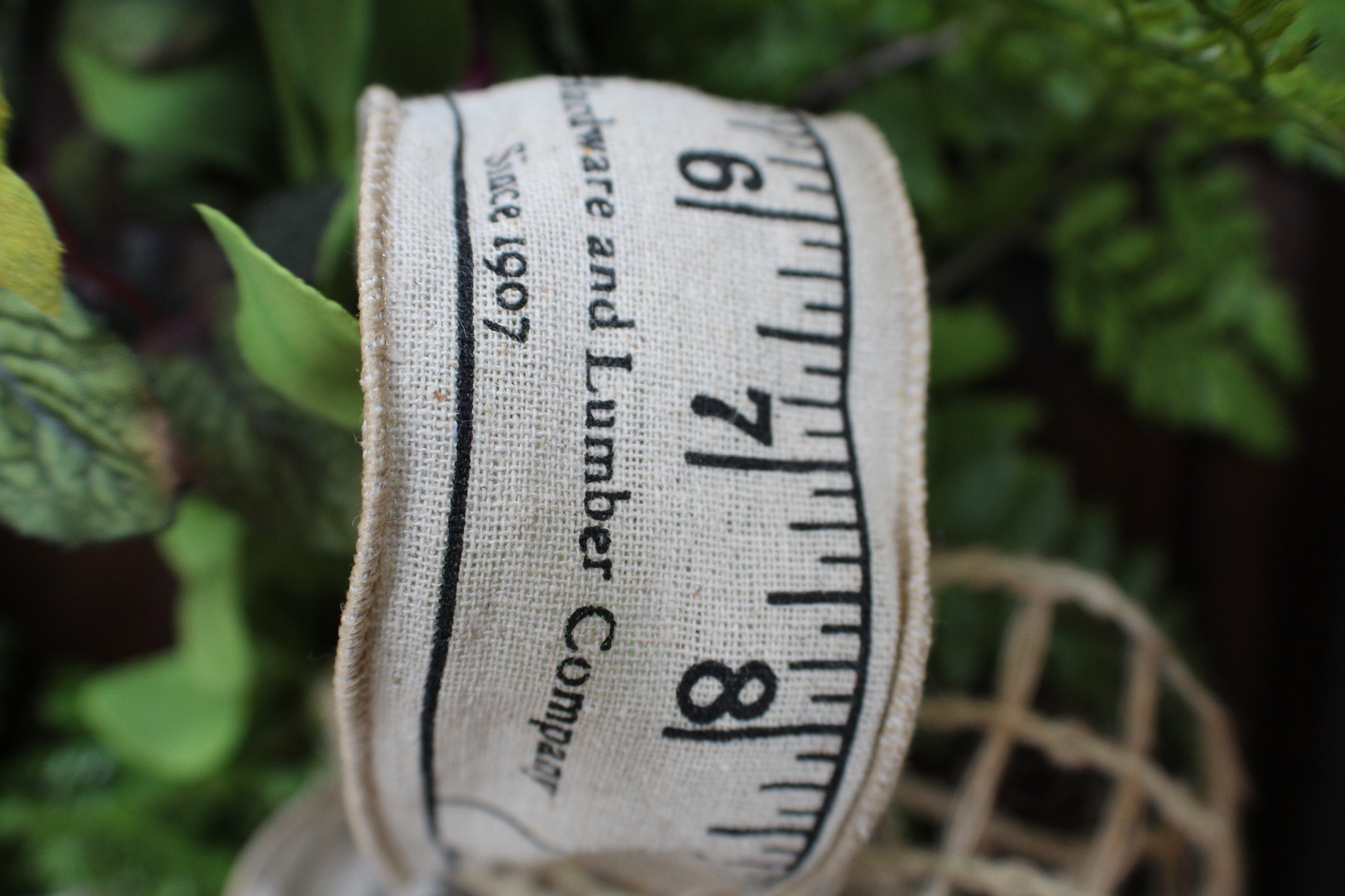 If a wreath for your door, isn't your thing, you could add a monogram. We make custom monograms that can be painted any color you choose, and make just the right statement to fit the style and décor you want. (And there's really nothing that says a wreath or monogram wouldn't be awesome inside your house, too!)
Bring your ideas and color swatches, and come talk to us about a custom wreath or monogram for your house. As we liked to say in that small town, "Our door is always open!"