Tune in Every Thursday Night at 8:00 PM CST for our FACEBOOK LIVE SALE! Follow us on Facebook for more details!
Login
Log in if you have an account
Dont have an account? Register
To Market, To Market, and Home Again
22 Jan 2017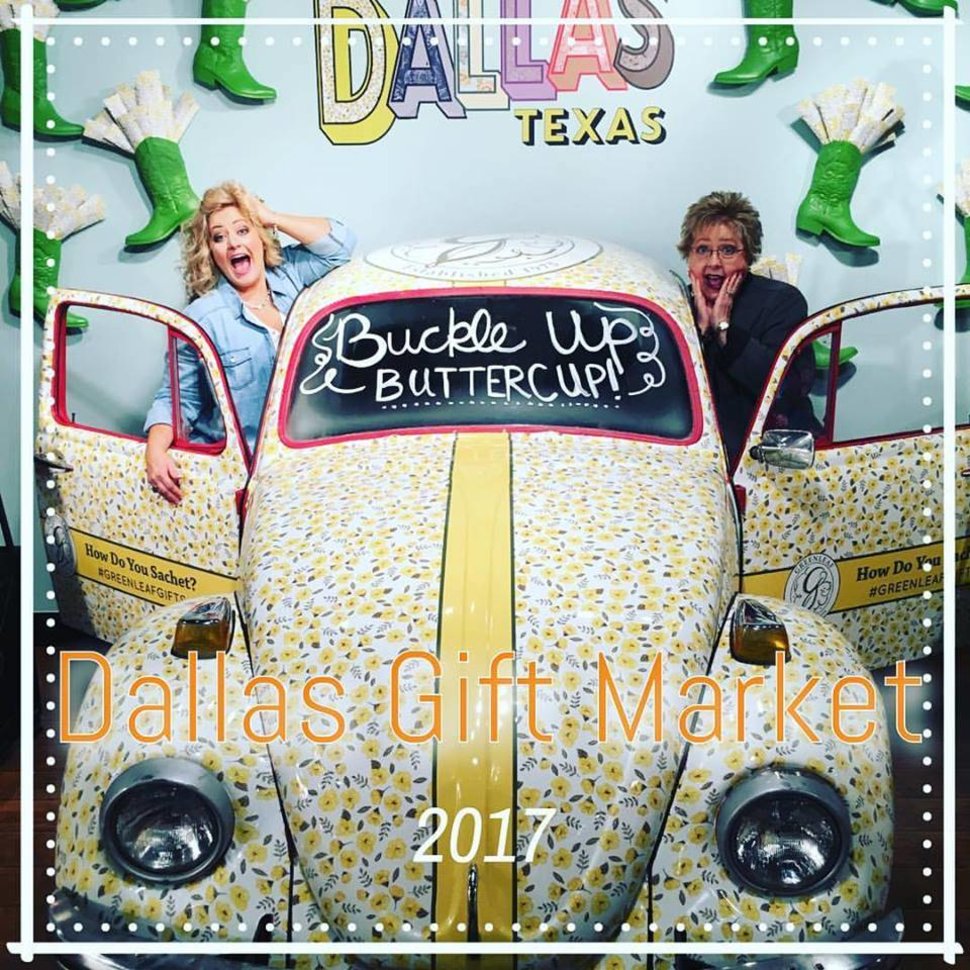 When you browse the website, or stroll into the beautiful store at Woodland Hills mall in Tulsa, you get a sense of the thought and care that go into selecting each item and arranging the merchandise in a way that inspires and gives pleasure to customers, both in the store, and later in their own homes.
What you might not know, if you've never worked in the retail business, is that it all begins at "market," where manufacturers and artisans gather to display their products, and retailers go from booth to booth, discovering what is new, and selecting the goods they will offer in their stores over the coming year.
For Amber, going to market is not only an exciting highlight of her business year. It is also a treasured family tradition.
Her mom, Jere, has been going to market for over 30 years, like Amber's grandfather before her.
"Mom remembers when her father would bring back a sample from a showroom for her, and when I was a little girl, she would do the same for me," Amber said. "I would get so excited about that, even if it was just a little lotion sample or a small bag of potpourri, I would treasure those so much."
During the Great Depression, Jere's father went from dressing windows to owning a men's clothing store.
"My mom grew up working for him," Amber said, "and I grew up working for her.
"I went to market the first time when I was 12 years old," she recalled. "Mom made me sit still and be very quiet, which was hard for me to do because of all the sparkly stuff. I wanted to touch everything, of course. It was born into me. The bonus was that every showroom had candy and pop in it, so I was in heaven eating all the treats. I was on a sugar high and visually over-stimulated almost every day.
"I also remember one time I saved $100 to go to market, and I was so excited about getting to spend it on jewelry. My mom let me walk over to the cash and carry section, where I went around and spent every single penny of that hundred dollars," she said. "When I got back to my mom, she asked me what I bought, and I couldn't wait to show her all my treasures. After I was finished, she asked me if I had saved any of my money. I told her, 'Absolutely not, that's what I brought it for, to spend it! I've been saving and babysitting just so I could splurge!'"
Just back from this year's trip to market, Amber is thrilled with the new things she brought back with her.
"We have so many things we can't wait for our customers to see!" she said. "If they'll stay tuned to our Instagram and Facebook, they will be able to see the new stuff."
Another part of the family tradition is genuine caring for others, and the desire to give back, and that influenced some of Amber's decisions at market.
"We have a new purse line that we're bringing in that actually helps women who've been sold into sex slavery, and women who have been victims of domestic violence and abuse," she said. "The company makes it a point to hire these women in the US and abroad, as they produce their all leather purses. We'll talk more about that company in a future blog."
Meanwhile, whenever you see the distinctive logo for Amber Marie & Co., you can know that not only is the Scottie dog representative of her own Winston, but the "& Co." includes her family, who work with her in every aspect of the business, and the generational caring for family, for customers, and for others whose needs they see, that Amber intends to carry on today.
See all of our newest arrivals HERE--