Tune in Every Thursday Night at 8:00 PM CST for our FACEBOOK LIVE SALE! Follow us on Facebook for more details!
Login
Log in if you have an account
Dont have an account? Register
Throwing a Fun Superbowl Party Made Easy
30 Jan 2017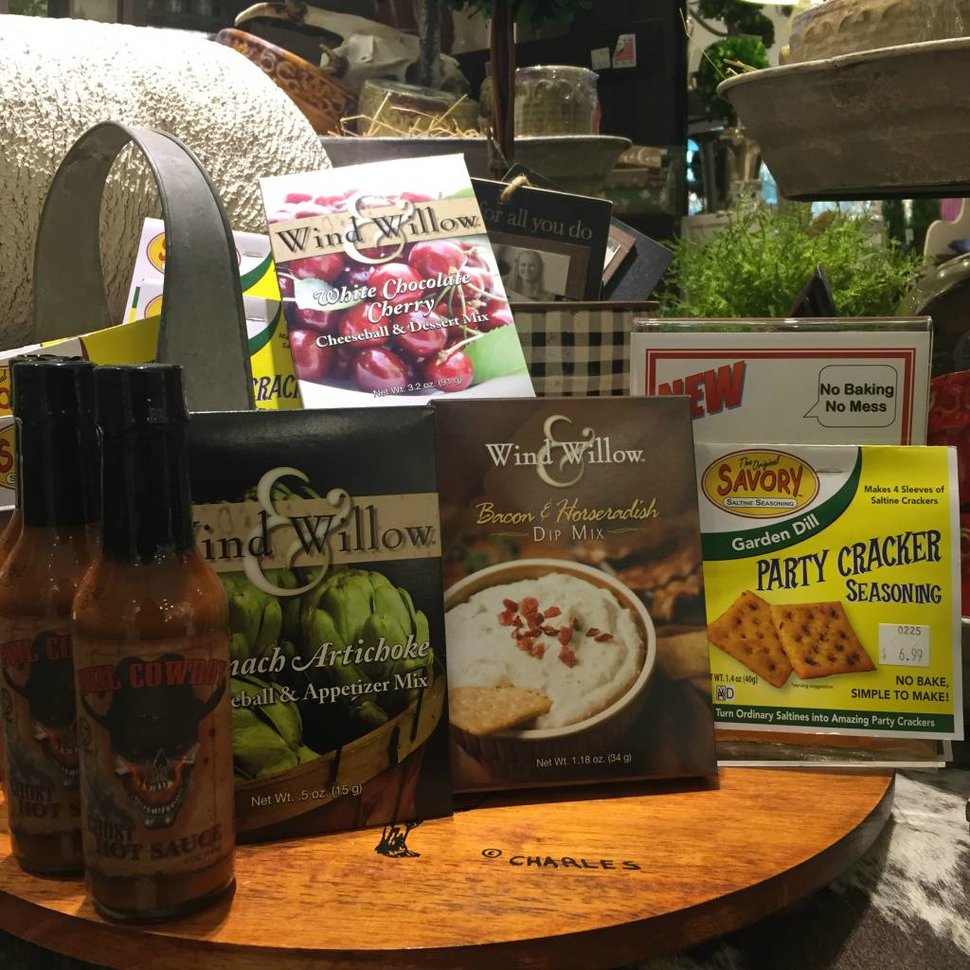 Superbowl Sunday is only days away, and the pressure to party is on!
Right now you are either pondering what fabulous food to take, or, if you are hosting, the stress may be heavier on you than anything they're feeling in Atlanta or New England right now.
Breathe in, annnd…exhale! It doesn't have to be that hard!
First of all, focus for a second on what really matters for any event, and especially for this one. Whether you are the hoitiest of the toity with an impressive guest list and an unlimited budget, or you are getting a handful of neighbors or people from work together in your apartment, here's a list of hacks for stress-free entertaining:
#1: It's NOT about impressing people. It IS about making them comfortable.
That means you don't have to make the entire house, including closets, look like an episode of "Cribs." Clean the guest bath, (because…eww) and be sure that there's soap and a towel (if you have cute guest soap and towel, now's the time, but it's not a requirement), and that there's plenty of toilet tissue and an air freshener for your guests. Clean the kitchen counters and sink (after you finish food prep… spray cleaner and paper towels will do the trick), and sweep the floor. Dust, and clean the floor in the rooms you will be using, and just close the doors to the rest.
Greet your guests with a happy face, show them where the food and the restroom are, introduce them to anyone they haven't met, and make them feel relaxed and at home. As the party goes on, try to get around to spending a minute or two giving each guest some personal attention.
#2: Plan for things they can easily do, so that they won't have to stand around or sit awkwardly looking at each other, trying to think of clever things to say, and so that you don't have to carry the conversation all night long.
Remember that this party is about the game for at least some of your guests, while others could care less, so accommodate them all.
Have your TV set on one of the pre-game shows, with seating grouped where everyone can see it. Try to have the coffee table or a side table within easy reach of all guests, so that they can comfortably manage their food and drinks. You can get creative with a tray set on an ottoman, or even boxes covered with cloths. If you have some big pillows, consider stacking some of them on the floor, for guests who would like to watch from there.
In another nearby area, like the breakfast nook adjacent to your TV room, have a table and chairs set up for the guests who would rather do other things. Put a couple of board games and a deck of cards out, in case they want to get that going, but leave it up to the ones at that table to make it happen, or not.
Have the drinks and food set up buffet style, even if it's on the kitchen counter in your apartment, so that guests can easily help themselves during timeouts, or whenever they feel the urge during the game.
At this party, the football game, the ads, and the half-time show are the focus, so you don't really need to do much else. But if you think your bunch would enjoy it, you could make up Bingo-like cards with words the announcer might use, or plays or penalties that might be called, etc., and give prizes for the first to bingo, and to the first to totally fill the card.
If you will have small children at the party, think about setting up for them in another room, but one where parents can easily check on them, even if it's one of your kid's bedroom. You could have a football or sports themed movie or cartoon playing, and lay out board games, sports cards, and sports themed coloring books. It might be worth the money to hire a reliable teen who is good with kids to oversee and direct activities. A little money and a lot of food is usually welcome compensation…and they could even hand out fliers for their babysitting services.
#3: Feed them!
This will be a long party, so you'll need plenty of good stuff to eat and drink, but keep the menu and presentation simple. Building an entire stadium out of snacks looks impressive, but…that's a ton of time and effort to invest in food that I, for one, would not touch out of fear of causing a stadium collapse by picking up the wrong carrot stick.
Instead, go for easy-to-grab, easy-to-eat foods that don't require bowls or knives and forks to consume. A couple of hearty appetizers can be the main offering (we'll post a couple of our easy favorites at the end of this blog), and then fill in with a variety of dips and chips.
For dessert, think brownies and cookies instead of molten cake or pie, because your guests will want to be able to load a plate and get back to the TV.
Once again, think about what will make all of your guests comfortable. Be sure to have bottled water and non-alcoholic drinks like soda for those who are driving, or who just don't want to drink. And remember the ones who are still keeping those resolutions for healthy eating, and include some fruit and vegetable offerings, too. We were at a party recently where the hostess had put a dollop of ranch dip in the bottoms of small, clear plastic cups, and then filled them with carrot and celery sticks, a cherry tomato, and a ripe olive, and stuck a wooden pick into the side.
It looked colorful and festive on the buffet table, and it was an easy way for guests to eat them. Adding a little sweetener and cinnamon to some plain yogurt, and surrounding a small bowl of that with strawberries, grapes, and apple or kiwi slices looks pretty and is a tasty healthy offering, too.
For the children, have some kid-friendly things like pbj finger sandwiches, chicken nuggets or mini hot dogs. I recommend serving clear drinks like lemon-lime soda or little bottles of water, to avoid anything like the giant red stain that served as a reminder of a birthday party gone wrong for a long, long time at my house.
If you are going to order some food out, think about getting boneless wings or nuggets this time, so that guests don't have to struggle with dripping bones, and maybe cut the pizza into smaller pieces that are easier to handle and fit on a plate.
It's a good idea to move food you brought in to plates, instead of just slinging the styrofoam containers onto the table.
Plan to have everything set up, and the food out and ready to eat, when your guests arrive.
#4: Use items you already own to decorate! You really don't have to spend a fortune on cardboard cut-outs at the party store! Raid your kids' toy boxes (or run to the dollar store and get some) and borrow their foam footballs in a variety of sizes and colors, and fill a large bowl or pile them on a platter for your centerpiece. There's a wide variety of paper plates and napkins with a Superbowl or football theme, or you can go with solids in the two team's colors. Tell guests to choose their plates and napkins according to the team they're for.
#5: Remember, it's not about how impressive it all is. It's about how you make people feel while they're there. Relax, and relish having people you enjoy in your home!
Recipes to try:
When it comes to party food for the masses, food that is tasty, easy to prepare, serve, and eat is the goal.
#1: Here's the link to a recipe for Bacon, Cheddar and Jalapeno pinwheels that could be put together early, and then popped into the oven just before party time. http://www.yellowblissroad.com/bacon-cheddar-jalapeno-pinwheels/
#2: Always a hit over the years, whether the guests were in elementary school, teenagers, or adults, these barbecued weenies are so legendary at our casual parties that people even ask ahead of time if we'll be serving them. All you do is cut 3-5 packages of beef franks into 1-inch slices. Dump them into a dutch oven, and pour in 2 bottles of any barbecue sauce you like (we usually pick one with some spice to it), with ½ of one of the bottles of water. Bring it to a boil, then reduce the heat, and let it simmer for an hour. Check occasionally, adding a little water to keep them from sticking. Keep them warm by serving from your crockpot, and put out party pics for guests to eat them with.
#3: Another substantial recipe to build around is a version of buffalo wings in dip form, and it too, is easy. The hardest thing about this one is…being able to STOP eating it!
In a crockpot combine a 12 oz. can of chunk chicken, drained and completely separated with a fork, an 8 oz. package of softened cream cheese, ½ cup ranch dressing, ½ cup of Frank's Red Hot sauce or another Buffalo wing sauce that you like, and ¾ cup of grated cheddar cheese. Heat and stir until cheeses melt and everything is well combined, then lower setting to warm, and serve with corn chips or tortilla chips.
#4: An easy way to wow 'em with chocolate is to prepare 2 boxes of brownie mix (the fudge-like option), substituting Kahlua for the water. Pour all of the mix into one 9 x 13 pan, and bake according to box directions. While brownies are still hot, sprinkle lightly with a little sea salt. This is best done the day before, and refrigerated until you're ready to cut and serve them.
#5: And finally, check out this photo of a simple punch recipe we like from one of our vendors:
Whether the team you like wins or loses, time with friends and family is always well spent. We hope you'll have a great time with yours.