Welcome to Amber Marie & Company! We are so glad you're here! If you have any questions, please call! 918.576.6001
Login
Log in if you have an account
Dont have an account? Register
Sometimes It's the Little Things...
04 Jun 2017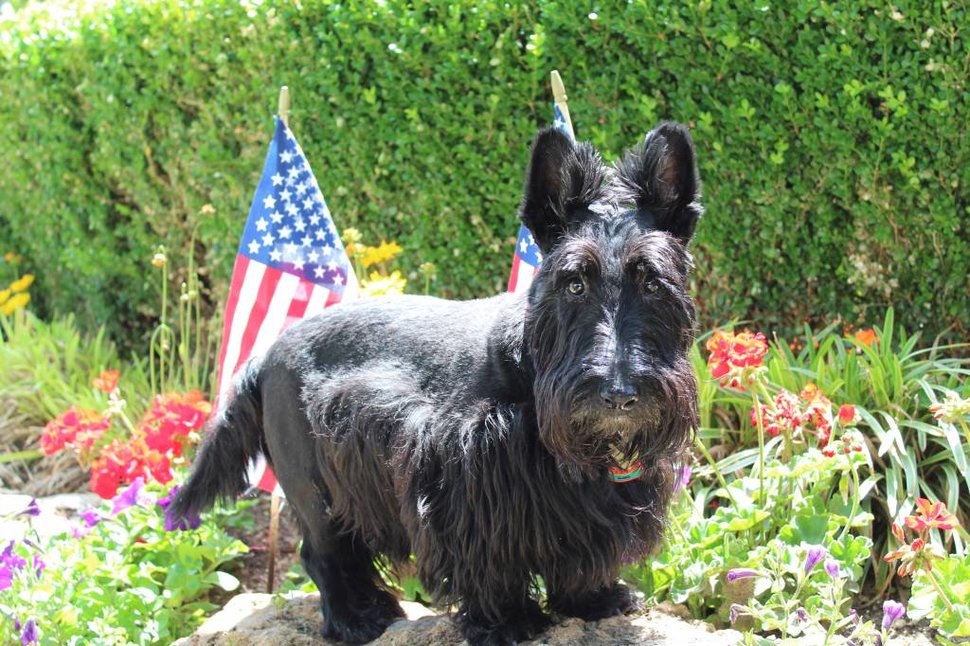 This past Monday was Memorial Day. A day set aside by Congress to officially honor the memories of all soldiers throughout our country's history who have given their lives in battle. Our family celebrates this day by cooking together, enjoying family fellowship as we share memories. This past weekend, as we were gathered talking about the service of family loved ones in the military and our family history of service, we started thinking about this holiday and how the nation celebrates. This blog is points out a few facts about the holiday...highlighting ways to celebrate and draw attention to the REAL reason we celebrate Memorial Day. Although this blog is a little late - as I have been CRAZY busy with staging homes and consultations for design...Mom and I hope that you read it and share some of the ideas or traditions next May..as we will no doubt be promoting these ideas next year as well.
Memorial Day-
A little-known part of the official designation is that flags are to be flown at half-staff until noon, and then raised to the top for the remainder of the day. And, all Americans are encouraged to pause for a National Moment of Remembrance at 3 p.m. local time. A good way to keep the spirit of the day with our families would be to stop the boat, or call everyone from the pool or the family softball game at three o'clock sharp, and say a prayer of thanksgiving for the freedoms that we enjoy, and for the soldiers and their families who paid the price for that. Just that five minutes can give depth and meaning to your observation of the day. And if you know a military family who has lost a loved one, why not include them in your day, as a way of demonstrating your appreciation?
Donut Day-
Continuing through the week, June 2 is a day not to be ignored, as well. And who would want to? It's National Donut Day! Whether you pull out your favorite plates and mugs, or just grab some festive paper goods at the store, treat your family – even your co-workers – to a donut and some cold milk or good coffee. That little bit of extra effort (and sugar!) says that there's joy to be found in the day, and you're glad for your peeps to be in it. I hope you did not miss Donut Day this past week.
Repeat Day-
And then there's Saturday June 3rd, which is officially designated Repeat Day. In my high school, there was a certain group who kept close tabs on what everyone wore, and if you happened to wear the same outfit on a Thursday that you had worn on Monday, they would point to you and chant "Repeat! Repeat!" So my first inclination is to say celebrate the day, and your freedom from the petty tyrannies of social life as a teen, by wearing the same thing you wore on Friday. My brother and I used to play an awful game of repeat as children as well. We would literally repeat or copy every single word each other would say. And if we ever messed up....or if we actually tricked each other into repeating something dumb about ourselves like saying "I'm stupid" and the repeat person would say "you're stupid"- of course never wanting to repeat anything about ones self that would implicate WE were in fact the "stupid" one..we would then turn to the famous, "I know you are, but what am I?"
But here's a more mature idea: Freshen up your home décor by repeating a color, or an item in one of your rooms. Add three of the same throw pillows to your couch or bed…or three different ones that repeat the same color. Gather up some like items from around the house, and display them together, like lining up all of your cream pitchers in the breakfast room. Or perhaps scan and print all of the pics of grandparents at the same size, and put them in matching small frames on an end table or shelf. Maybe there's even a way to repeat a subtle color or element from room to room throughout your house.
Let's just make sure that we don't let our days and weeks slip away without grabbing those little moments, and making those little gestures, that add spice to our everyday lives!