Welcome to Amber Marie & Company! We are so glad you're here! If you have any questions, please call! 918.576.6001
Login
Log in if you have an account
Dont have an account? Register
Simple and Easy Way to Decorate A Spring Lantern
28 Feb 2021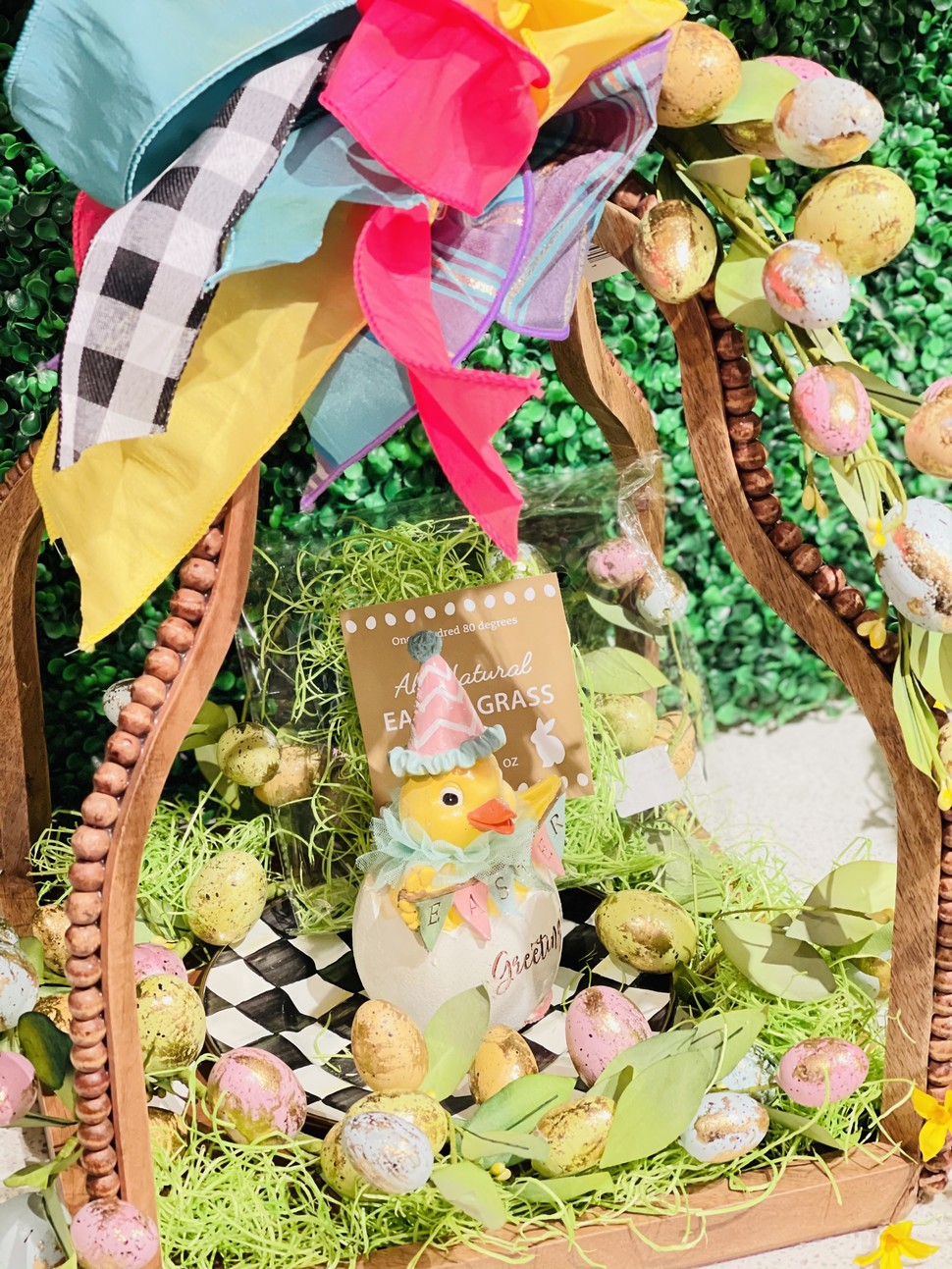 Nothing says Spring like bunnies, ducklings, and chicks! Look how adorable this little lantern is!  I'm going to show you the quick and easy steps to create this little Spring masterpiece! 
1. Select your lantern of choice...
Your lantern is what will "ground" your decorations.  Consider it the glue to make the whole grouping pop! If you don't have the room for a lantern, a tray works just as great!  I love using lanterns as it creates it's own little "world."  
For this demo, I have selected one of our open wooden lanterns from Mudpie.  I LOVE using this lantern.  I literally can find something for every season to showcase in this little gem.
2. Now, start to build our story...
For this lantern, I started to build my story with a little Mackenzie Childs plate.  There are several choices that fit, but I am using my other dishes in other spaces...so I opted to use a salad plate.  I started by laying down one of our adorable egg wreaths.  I love the colors in this little wreath, and the adorable eggs are the perfect addition to this lantern.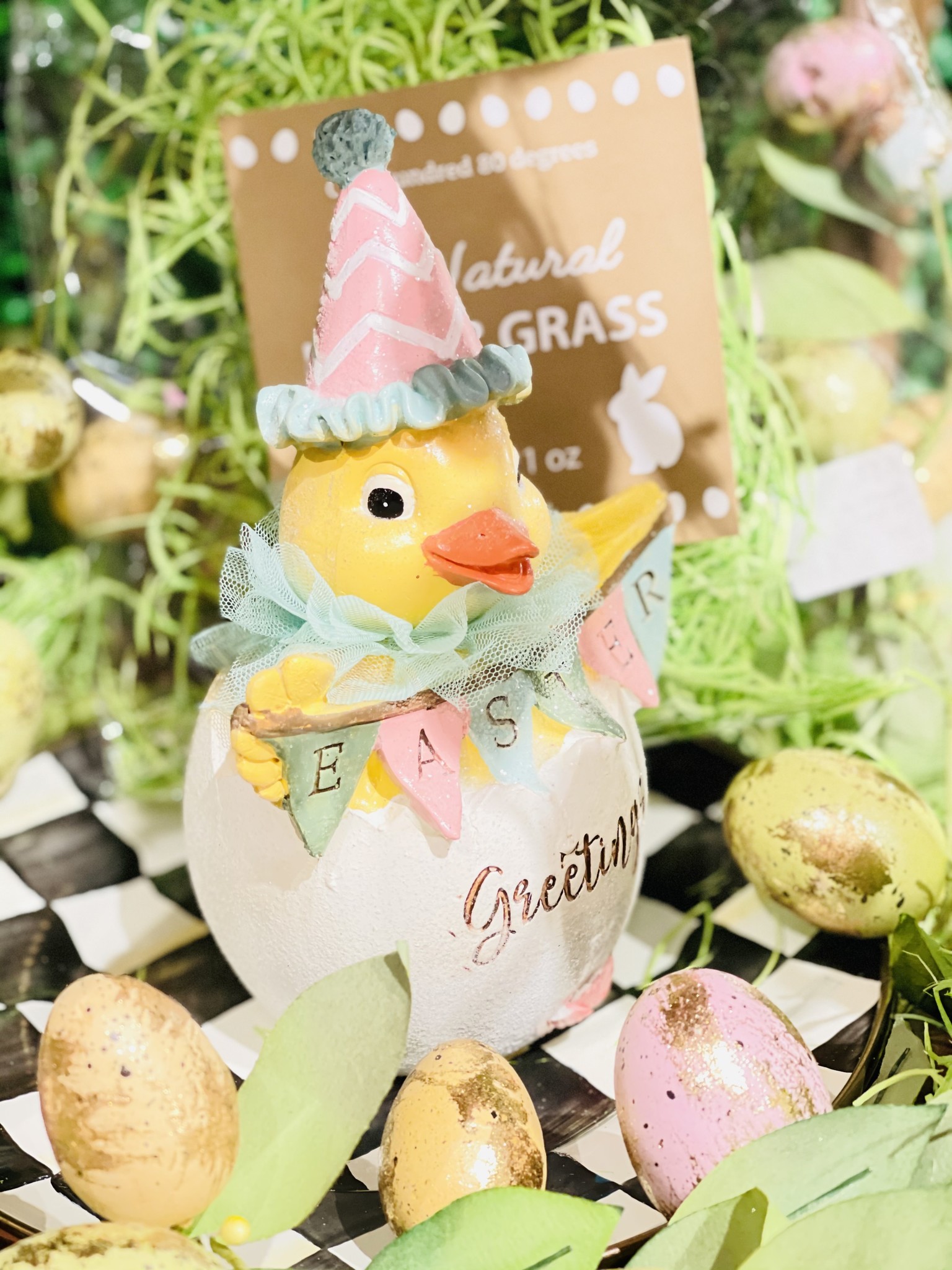 Each egg has just a little brush of gold, and that makes the colors pop!  This little wreath is the absolute perfect size, and my Mackenzie Childs plate fits perfectly in the center.  The black and white of the Mackenzie Childs plate also gives this lantern just another layer of whimsy and color - the perfect base for the rest of our story.  
Once the wreath and plate are in place, now we just take our bag of grass and fill in any holes or gaps.  Filling the remaining area of the lantern simply completes our little story.  Also, in this case, the green of the grass helps add even more color to this beautiful Spring scene! 
3. Complete the Story...
Now its time to decide what the focal point of this scene will be.  I added this adorable little Easter chick because I just thought he was the cutest little guy!  Its a good idea to add another figure for a little more height like I did in the video.  
4. Top it off with Ribbon...
I Love the way ribbon just completes a look.  No matter the season...ribbon makes everything better.  Selecting several colors and styles of ribbon make it even more adorable.  Various patterns and colors added together transform this lantern into a Spring wonderland. Also, it's important to note, if you can't make a bow....don't sweat it.  I didn't make a real bow...I made a faux bow by tying several loops together in the center.  
Check out my little video here...
Shop the products used in this blog here...