Welcome to Amber Marie & Company! We are so glad you're here! If you have any questions, please call! 918.576.6001
Login
Log in if you have an account
Dont have an account? Register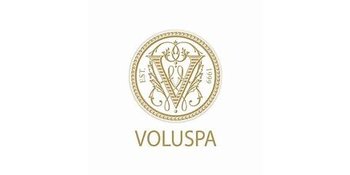 VOLUSPA
Luxury for your life. Rare, exotic fragrances float from inspired designs for an extravagance that is effortlessly chic.
It is unparalleled attention to the entire illumination experience that has set Voluspa apart, and ahead, from the start. Our candles represent a discreet nod to extravagance by combining meticulously crafted scents made with impeccable ingredients, packaged to exquisite perfection.
Founded in 1999 by Traci and Troy Arntsen, Voluspa has gone from a homegrown labor of love to a state-of-the-art manufacturing facility in Southern California. Legend has it that the two built the brand from their own ruined pots and kitchen laboratory—even personally walking orders into the first retail stores.
What has grown over the last almost two decades is the result of a remarkable pedigree and relentless innovation. Traci's cultivated passion for botany and essential oils combined with her fragrance education, allows Voluspa to hand-craft scents using the finest global ingredients.
We're not all frills, though. Our revolutionary custom wax blend is the result of considerable sourcing, sustainability research, testing and testing again. We stamp each candle with a seal of domestic, sustainable, eco-friendly pride.
FROM OUR FOUNDERS:
"Voluspa is truly affordable luxury. Our ingredients for fragrance are sourced globally and are on par with fine fragrance. Not your typical mid range candle fragrance. That is why we have such a cult and celebrity following for our scents." —Traci
"Voluspa has never sold a candle we didn't make. This is a fact that Traci and I have always had pride in, and not something that many other brands can claim." —Troy