Tune in Every Thursday Night at 8:00 PM CST for our FACEBOOK LIVE SALE! Follow us on Facebook for more details!
Login
Log in if you have an account
Dont have an account? Register
Wise Use of Your Wedding Registry Results in Gifts for a Lifetime
15 Jan 2017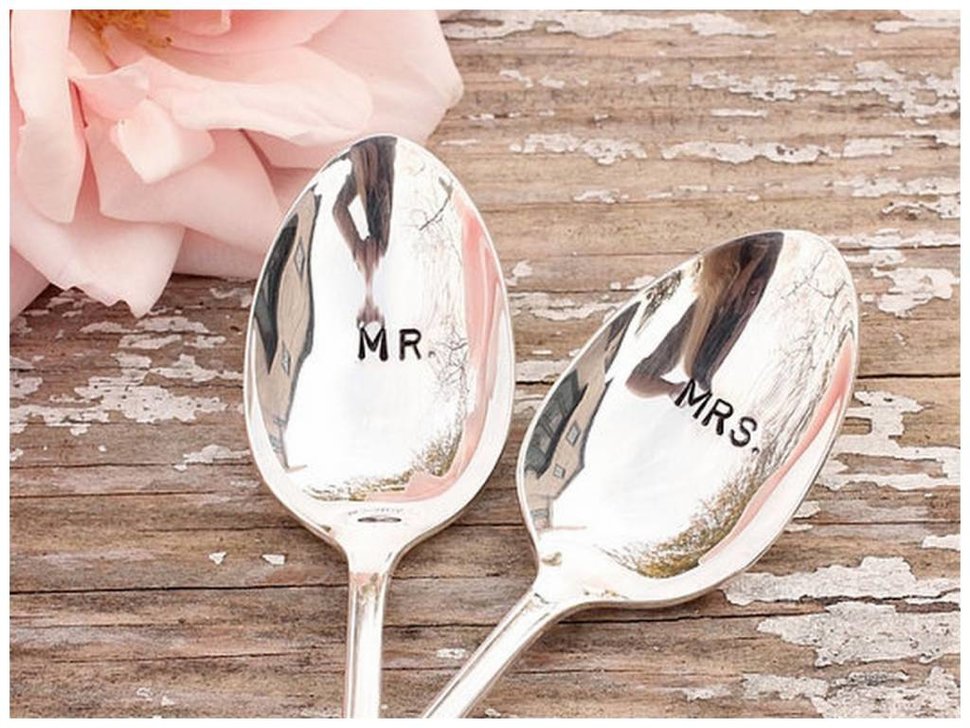 It was a murky blue glass swan. Like my grandmother would have grown ivy in.
But I was not my grandmother, and I was not planning on growing philodendron in my bathroom.
I loved the well-meaning friend of my aunt who sent it as a wedding gift, but…it was just ugly. I put it in the closet, and it eventually made its way to a garage sale that I was certain she would not attend.
And that is why wedding gift registries are important.
The people who love you want to give you a wedding gift that will become part of your home and your family traditions, perhaps even an heirloom, and by registering, you are allowing them to be certain that their gift is something that you will enjoy and treasure through the years.
Even if you are blending two well-established households, and don't really need a crockpot or a toaster oven, using a wedding registry offers a wonderful opportunity to create a comfortable, lovely setting for your new home together, especially if you invest a little thought into the process.
Because this is not something you do every day, we have some tips for making the most of your registry.
Think about the home and lifestyle you and your spouse will have, now and in the future. Are you hoping for a formal, elegant feel, with a separate dining room, or are you more into the ranch or lodge concept, with open spaces and multi-purpose rooms? Will you need to entertain formally for your work, hosting receptions or sit-down dinners, or will you tend more toward casual buffets or back yard barbecues? Will you need lace tablecloths and linen napkins, or will a cute runner and placemats be more your style?
A fantastic choice would be to select a variety of serving dishes from Beatriz Ball. Beautifully designed and crafted, each piece can lend itself to either a formal or a casual look, depending on the rest of the setting. They will be a perfect fit with any china, pottery, or even cute paper plates on the patio, and then would offer charm as part of the décor, displayed on a coffee table or shelf. And unlike your grandmother's sliver platters, these never have to be polished!
You can also register for décor items, from wall art to lamps or pillows, or interesting items to display on the mantle. Or select a beautiful piece of furniture that will be the defining statement in the room, or the rug that will just set off your wood floors, and let friends and family members all join in giving it to you. At Amber Marie & Co., we make that easy by offering gift cards.
A wise thing to do when setting up your registry is to include items you would like to have in a wide range of prices, like candles for every room, or soaps for your guest bath, so that whatever their resources, all of your friends can give you something you will truly use and enjoy.
And think, too, about holidays in your new home. You can register for Christmas, Halloween, Valentines or Easter décor to help create a festive atmosphere as seasons change and your years together go by.
If your engagement ring was a holiday surprise, or if you will be among the classic June brides, the time to register is now, as engagement parties and showers will be sending your friends in search of the special gift to communicate their love and warm wishes for you.
We would love to help you create the perfect registry at Amber Marie & Co. for the lifestyle and home you dream of, and we pray that, with the one you love, you will find those dreams of home and family coming true.